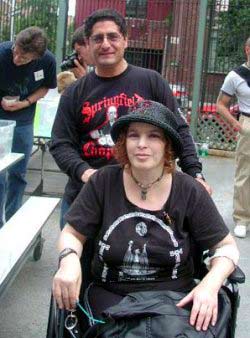 NYTTS Member Josephine Arnold
Passes Away on April 14


Josephine Arnold, a long-time member and familiar face at the Annual Turtle and Tortoise Shows, passed away suddenly on Sunday, April 14. Josephine was a sweet and loving person, and a great friend to turtles and other animals. She will be deeply missed by her NYTTS family.



Viewing will take place at the D'Arienzo Funeral Home, 104 Skillman Avenue, Brooklyn, New York, on Monday, April 22, at 2:00–5:00 and 7:00–9:00 pm. A funeral mass will be scheduled in two weeks.



Josephine is pictured with her friend, Nick Caruso, at the 2005 Annual Show (photo by Kay Martin).